FOR DUTCH, PRESS HERE.
Every month we interview an inspiring, successful woman or man about the path they have taken in their careers and with their families. In this BIKING WITH, we spoke with Anneke Wieling. Anneke began her career as a financial auditor at Arthur Andersen 26 years ago. After various positions at companies such as Royal Friesland Foods, Shell and KPMG, she joined the then newly established Protiviti. Protiviti is now a renowned international and independent consultancy company in the field of risk, business consulting and internal audit services. Anneke has been the managing director of Protiviti since 2011. At her home, Anneke talks about working full-time, how she maintains balance and her vision on diversity.
I don't think I would fit in at any of the big four.
From manager tot managing director 
Anneke has been working at Protiviti for more than 12 years. She became involved with Protiviti at  the beginning and her career took off fast. From Manager to Director and eventually to Managing Director of the Dutch branch. Her greatest strength is her genuine interest in people. "I am someone that looks at the individual and directs each individual in a different way. That is very difficult sometimes but also very satisfying. Everyone is different. I think it's fantastic to see someone coming out of their shell because they were given the space to do so and coming up with new ideas or good solutions. People who determine how other people should do things annoy me. We employ smart people and too much interference does not make them happy, nor would it make me. I also don't think I would fit in at one of the Big Four, I would find that too restrictive."
Flexibility and freedom for employees
When Anneke started at Protiviti, her youngest son was 6 months old. The rest of the management team also had young children. So, from the beginning, Protiviti's culture has had a deep awareness that employees also have a 'home' that needs to be managed. In that time, we all regularly had problems with combining work and family.  We needed first to resolve our issues at home before we could properly focus on work again. Our credo really is: if it doesn't work at home, then it doesn't work in the office either. As an organisation, we demand a lot of flexibility from our people but that only works if the team can give that flexibility back."
If it doesn't work at home, it doesn't work in the office either.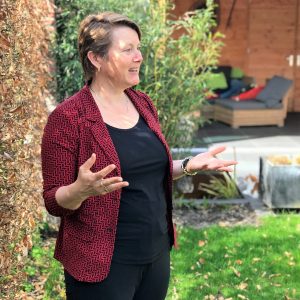 "We give our employees the freedom to organise the combination of work and family in a way that best works for them. And if it doesn't work at times, we encourage them to share that, and work to find a solution as a team. 'If the problem is a sitter, why don't I let my daughters help out?' I once asked a colleague who had no one to look after his children during an important meeting.  And during the financial crisis, for example, it was necessary to do more international projects and we asked employees to go abroad often. However, travel days were restricted to Monday through Thursday. Meaning there was time to sort things out at home on Friday, and the weekend could be used to refuel. If you don't give employees that space, then you run the risk of a burn out and that doesn't help anyone."
Work-family balance with young kids
Anneke and her husband have three children of 12, 14 and 17 years old. "After the birth of each child, I stayed home for six months so that I could breastfeed in peace. Those extra three months also meant I could reassess. Three months maternity leave is just too short for that. The result was that I switched jobs three times."
"For the first 10 years, my husband and I both worked 4 days and the children went to the crèche and after-school care (NSO) for 3 days. When the oldest turned 10, she no longer enjoyed the NSO. There was too little adventure. We then found a sitter via the internet, a very creative lady who was 28 years old. We hired her via an official childminder agreement. It was a real blessing (and the best idea we've ever had). The children find her fantastic, she does the grocery shopping, cooks, bakes, organises "Sinterklaas" presents for school and stayed as late as was necessary in the evenings. She started with us two days a week but I soon also gave her my Wednesday afternoons. I spent Wednesday's playing taxi driver taking the kids to sport and music lessons. Since she didn't have a decent car, we co-financed a car for her with the agreement that she would stay for at least 2 years. She still comes 1 day a week and sometimes in the weekend if we're not there. And she brings her 1.5-year-old son with her when necessary."
"We have also had our loyal household help for many years. She is there twice a week, 10 hours in total, and cleans the house and folds the laundry. But I let the children sort the laundry themselves, because it's impossible to remember which clothing items belong to who."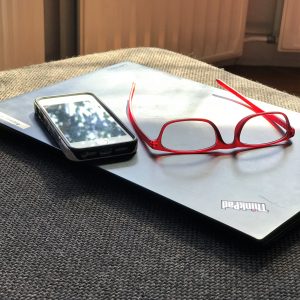 "I only manage working five days a week because I work at home 1 day a week. On this day, I determine my own agenda. Despite all the help I have, we still need to arrange a lot by ourselves in the Netherlands like chores and doctor or dentist visits. That is still only possible between 9 and 5. I also often go cycling for 2 hours. When else do I have the time? We need to move towards flexibility on the basis of trust in The Netherlands. It shouldn't matter when you work, as long as you deliver. That's a better solution to working part-time. I often see that part-timers find themselves in a sort of squeeze and still work on their part-time day out of guilt. That's like stealing from yourself."
Diversity is a buzzword
"During the financial crisis, my American colleagues commented on the fact that only 25% of our employees were women [that used to be 50% –Ed.]. That made me angry. Diversity is a buzzword that gets pushed from the boardroom and is often focused on the male-female percentage in the organisation. For me, diversity is also about how we make it possible for both men and women to combine work with their family in a sensible way. Nearly all of the men in our organisation work 4 days a week and help out at home. This means that their wives also get the space to do their own thing."
"Diversity is also about employing people with different backgrounds and interests, or about the fact that we hired a woman who was pregnant in the past. For me these things are normal. But, we are clearly not there yet in The Netherlands. Take that awfully uncomfortable interview with Dutch anchor Eva Jinek about her pregnancy on the television talk show 'De Wereld Draait Door' for example. The USA and the UK are not there yet either. There, the company is setting up a Parenting Network. If there's one thing I don't need right now, it's socialising with other parents in my free time."
Digital tools and tips that enrich and facilitate life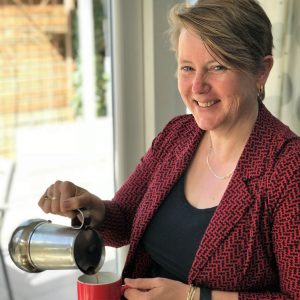 "For our family app we use Telegram. Everything comes in on WhatsApp, so if I get a message on Telegram then I immediately know it's important. We also have a joint Outlook Calendar where everyone adds their appointments. I regularly post on Facebook. Despite all the privacy discussions, it remains the best medium with a timeline and lovely memories. Another recommendation: my phone defaults to 'do not disturb' after 8pm. I have set it up so that only calls from important people come through. Close colleagues know they need to call me 3 times if something is urgent. And finally, not an app but a good tip: Played-A-Life from Safri Duo is our 'tidying up' song. When the house is chaotic, we put this song on and tidy up together."
Outsourcing is still an issue in The Netherlands.
As long as you are able to balance
"Women are good at multitasking? Please! You can't work well and be a good mother and run a perfect household. If you do two of those, the third doesn't stand a chance. You have to outsource it. But outsourcing is still an issue in The Netherlands. We think that is not done. In any case, we women should worry less. I never told my husband what the children should wear. And if he needs something ironed, he does it himself (if the help isn't there). They're his shirts. That everything will ever be perfect and in balance is an illusion. It's never in balance because everything and everyone is constantly changing. And energy flows when there is imbalance. The point is that you get the opportunity to be able to balance."
Live and live now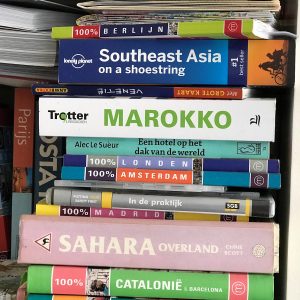 "My motto is: Live and live now. I realised that when my brother-in-law was terminally ill and tried to get as much as possible out of life every day. And really living doesn't work if you want to do everything right. At Protiviti, we have been working with StrengthsFinder the last year. It's a method that helps you discover what your talents are and how you can use them more consciously in your work so that you can get more success and satisfaction out of your work. But it also works the other way around. If you don't like something, don't do it. It's not meant to be. Not at home either. Think about what gives you energy and what the deal breaker is. Think out of the box. Everything is possible, but it costs money. Do you spend your salary increase on more free time to be able to do things that give you energy or spend it on a nicer home?"
What does my future look like?
"For the time being I will continue to do what I do. We have invested a lot in the team over the past year and that is going very well. That also gives me the space to go out more again: coaching clients and advising on changes. I'm not interested in an international role, that is too much of a conference-call-world. That doesn't make me happy. Maybe in the future I could become a commissioner, but that's difficult at the moment because I work full-time for Protiviti and those interesting companies could also be our (future) customers."
A message for other women?
"Learn to say no. I had to learn that myself – after spending another year coaching my daughter's hockey team without really having the time or inclination for it. Don't be fooled at school either. If you work, you simply do not have the time to be very active at school or make the most fantastic treats. Our most successful treat ever turned out to be the easiest: the chips buffet. A tray with bowls of different chip dips that my daughter picked out in the supermarket. I was even called by another parent who asked if his child could use the idea too."
Look for what you can change in the organisation and if it doesn't work: GO!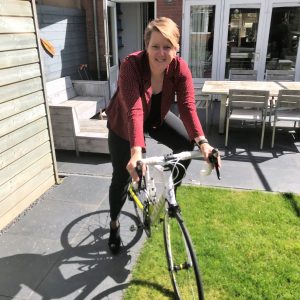 "And have faith in yourself! Women are inclined to sell themselves short. I know that at one point I thought: I've been doing this for 10 years, now you're telling me a story and it doesn't make sense to me. From that moment on I turned it around. If I don't understand you then it's not my fault, you're not explaining it well. We women must rely more on our strengths. Even in a masculine organisation where you're stuck. Look for what you can change in the organisation and if you can't: GO. It's currently an employee's market, so what's stopping you?!"
Name Anneke Wieling Age 51 Family Anneke, her husband and three children of 17, 14 and 12 years Career Arthur Andersen (1991), Royal Friesland Foods (1996), Shell/Kraton Polymers (2000), Balance Financial Management (2001), KPMG (2003), Protiviti (2006) Lives in Hilversum Works now full-time, when the children were small both worked 4 days a week Home Anneke works at home 1 day a week, is at home as much as possible in the evening and does not work on the weekends. Childcare first, 3 days after-school care, when the oldest turned 10 a sitter came 3 days a week. The sitter still comes 1 day a week and when Anneke and her husband are away for the weekend Task distribution Cleaning and laundry outsourced for 10 hours a week. The sitter does the shopping and cooking when she's there. Administration (children's parties, DIY jobs, holiday plans) they try to split (into who likes what) or to do together Time for yourself on the day she works at home, Anneke determines her own agenda, she also regularly goes cycling for 2 hours.
This interview was translated from Dutch to English by Jill de Munnik-Prior and revised by Kate Robinson.